Achieve your beauty and wellness goals with our aesthetic medicine procedures and services.
Tatjana Stevanovic, ANP, is formally trained and experienced in aesthetic non surgical, medical procedures that are designed to help patients look and feel their absolute best. Our goal is to give patients an optimal experience from their initial consultation to their procedure appointment.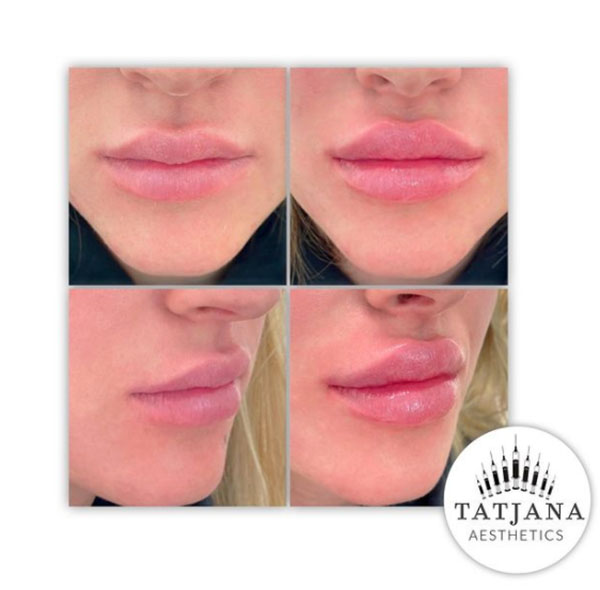 Lip Augmentation
Lip augmentation can provide you with increasing fullness and overall improvement in your appearance. At Stevanovic Family Clinic, our goal is to create overall facial harmony and to provide you with full volumed lips that enhance the rest of your facial features.
PDO Threads or Face Lift
PDO (Polydioxanone) threads are a safe, minimally-invasive way to lift and tighten sagging skin. PDO threads lift loose skin and improve skin appearance, lifting fine lines and wrinkles. PDO threads also induces the formation of elastin, which can reverse the signs of aging.
PDO threads are also used for body contouring and can be used to lift and tighten the stomach, the butt, and the breasts.
Jaw Line Fillers
Tatjana Stevanovic, ANP, can help give you a sharp, well-defined jaw line that helps to project a more healthy, youthful appearance.
The formation of jowls are part of the natural aging process but are also partially caused by the effects of gravity over time. A proper jawline is critical to our perception of weight gain and aging.
Dermal Fillers
You can regain the youthful vitality of your skin after just one treatment, and the effects can last for months.
Dermal Fillers are generally used for smoothing fine lines and wrinkles, and for adding volume and fullness to skin beginning to suffer from volume loss. Cheek and chin augmentation, and reshaping of the nose is also possible using Dermal Fillers.
Sculptra Procedures
Sculptra is an injectable cosmetic filler that can be used to restore facial volume lost due to aging or illness. It contains poly-L-lactic acid (PLLA), a biocompatible synthetic substance that stimulates collagen production. It can be used to treat deep lines, creases, and folds to give a more youthful appearance.
PRP Treatments
PRP for Complexion Rejuvenation
PRP, (Platelet Rich Plasma), therapy stimulates your own collagen to grow for total facial rejuvenation rather than individual wrinkle improvement. PRP is commonly used to add volume to faces that are beginning to look drawn, smooths out cheek indentations, softens under-eye hollows, improves skin tone, tightness, and texture.
PRP can be used as a substitute to dermal fillers, offering a 100% natural approach by utilizing your body's own natural resource, or it can be blended with dermal fillers to support cellular regeneration and repair.
PRP Hair Restoration
PRP therapy is a new, therapeutic approach to hair restoration. PRP will be extracted from your blood and injected into the scalp, this stimulates the hair follicles and results in new hair growth.
PRP Therapy causes growth of the hair follicles by stimulating the stem cells and other cells around the hair follicle. The purpose of using PRP in hair restoration is to stimulate inactive or newly implanted hair follicles into active growth. PRP Therapy is recommended for women suffering from Female Pattern Baldness.
Hormone Pellet Therapy
Tatjana Stevanovic, ANP, provides aesthetic medical procedures to help patients look and feel their best with anti-aging services, such as Hormone Pellet Therapy. Hormone pellets are one of the most natural and optimal ways to deliver hormones for both men and women.
Hormone Pellet Therapy uses a pellet implanted under the skin that gradually releases small doses of bio-identical hormones, providing an optimal delivery of essential hormones, such as estradiol.
Benefits of hormone pellet therapy offer:
• Increase in Muscle Mass & Bone Density
• Better Coordination & Physical Performance
• Improvement in Skin Tone & Hair Texture
• Improvement in Memory & Concentration
• Improvement in Overall Physical and Sexual Health